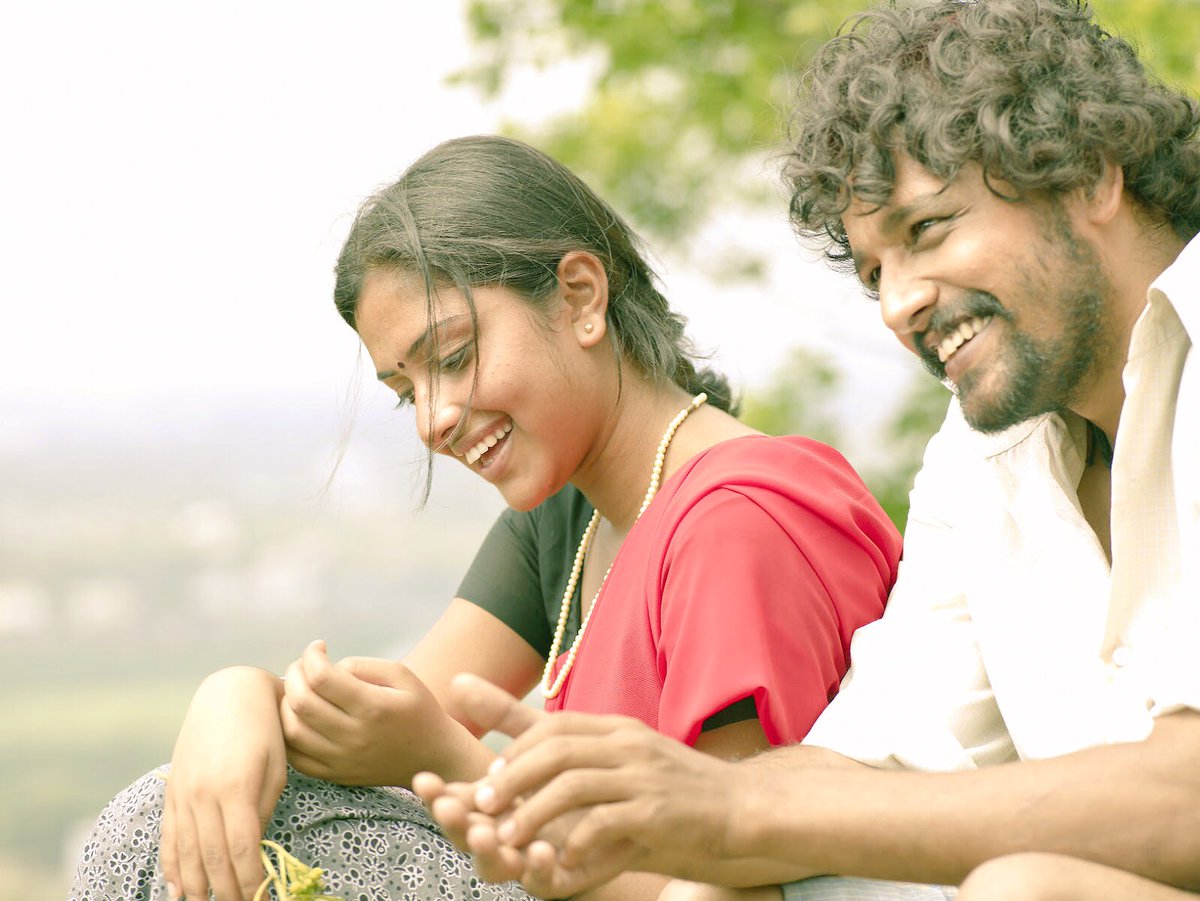 I am huge fan of movies in general whether its English or Tamil, Telugu, you name it. But nothing beats a good Tamil Movie. When it comes to genre I love a good horror/thriller movie but its a shame Kollywood industry has still not come up to the Hollywood standard when it comes to Scary movies, its more likely to be funny and would fit under "comedy".
The key things I usually go for in movies in general are the characteristics being played by an individual, the message being passed on to the audience, the choreography used in songs and mainly the choice of outfit whether its during the movie plot or songs.
In no particular order hers a bunch of movies I can never get bored of no matter how many times I watch them. It takes a lot of hard work as a team to bring a story to life so hates to all movie artists who work in front and behind the camera. and I know ones favorite might not be ones cup of tea. But hey am sure someone out there must have same feelings as me towards these movies. And if you have never come across any of this then I highly recommend you to watch them 🙂
Bajirao Mastani
Why is this even on top of my list? is it because I have watched this over 3 times in the last 4 months? Maybe. I posted a post on Instagram about my thoughts, lets say a little review on this movie the first time I watched it. And lets say not everyone felt the way I did. In my opinion this movie touched me emotionally; was it the scene where Mastani took the knife in symbol for love from Bajirao or was it the time Mastani showed women power being a leading soldier;fighting in the combats along men. Or was it the scene when she tells Bajirao she is carrying his child under the Moon.
I get the fact what Bajirao did to Kashibai was a betrayal. But we need to bare in mind this movie was not taken from this century. And back in the day it was hard to find a guy who will stick to just one women especially coming from a Royal Background. And the way the director Sanjay Leela Bhansali, showed the characteristics of each character was beyond amazing.
Can we take a minute to just look at the outfits. I fell in L O V E!  Not only has the designer Anju Modi had to design something for each character to bring the individuals detailing out to the audience, Anju bought us all back to the period of the history through the outfits.
The music and choreography was spot on. and I must say my ultimate favorite were Thindaadi Pogiren and Bodai Nirat. Still to this day I get goosebumps every time these tracks get played.
And as you have probably guessed out of the 2 pairs in the movie my favorite was definitely Bajirao and Mastani 🙂
Indian
Kamal Hassan and Manisha Koirala in a action, crime thriller movie. I loved the plot. There were some bits which did seem a bit OTT, where the Indian Tata took everything in his hands and started to kill. But the message was very powerful, where he did not think twice to kill his own blood son to stop bribing and wrong to happen to the Land he worked hard to get Independence for.
The way SFX makeup was used at that time period was amazing! Could I think of anyone else who could of have played Kamal's role the way he did or even better? I doubt it.
The second lead female Sapna was a very cheesy , cute innocent character almost a genelia type character attracted me more then Ishwarya played by Manisha Koirala. The humor of comedy was hilarious from Goundamany Sir and Senthil, especially scene where Goundamany Sir puts pins in His superior Officer Senthils Tea. Ahh never gets old.
The music from this music is still on my top played list. I guess that says it all. My ultimate favorite though has to be Kappal Yeri Poyatchu.
Over all a good movie I enjoy watching once in a while with the whole family.
Kannathil Muthamithal
My favorite onscreen couple, Simran and Madhavan. Such a good "jodi porutham". Funny story I didn't even know the child actor played in the movie was Parthiban Sir's daughter. No wonder where she gets it from; her parents, the acting genes. The story felt relate able, not the adopting part of course but the Eelam struggle of people moving out the country to survive. There are many directors coming with similar stories at this time, but let say a good ten years back, not many risked on taking on board such stories. So hats of to Mani Ratnam for Directing such class movie.
The songs, the classic Kannathil Muthamittal. One of my all time favourite Mother and daughter song. Not surprised that this movie has won the
"National Films Award for Best Lyrics" along many other Awards.  the long Drape of Saree used in the open space of the Sea with just the Mother and daughter was so beautiful, plain and simple saree, the use of wind, just pure simplicity, something you can never forget.
And the second song that I love; Vidai Kodu Engal. Its a shame the man with such bold voice is no longer with us, but his songs will live on.
Thandavam
Is it because Anushka is the lead hearoine or is it the chemistry both Vikram and Anoushka shared on screen. The bgm, music, scenery everything is so beautiful. The song "oru padi kadavu" is so addictive! am telling yall! Lakshmi Rai looks way different now to how she looked in this movie for sure. I wish they had someone else to play Amy Jacksons role though, it seems as if she wasn't putting of an effort to the role. 
Its nice that  Director Vijay shows that arrange marriage doesn't mean you can love, the whole cycle of marriage to becoming friends and then falling in love. Its different, and different is good.  I haven't always been a Vikram fan, but gradually growing my love for this man. Not everyone can take on the roles he has been playing whether its Anniyan, I, Raavanan or Iru mugan and the list can go on. A movie I can enjoy watching on my own with a cup of hot chocolate 🙂
Satham Podathey 
Most kids born in 2000's would probably not even of have heard nor watched this movie, but you really should. Its a psychological thriller movie, by far one of my favourite thriller movie along 13B which is Madavans movie 😉
I don't want to give too much away but its about the trust issues a husband who is an ex alcoholic gets with his newly wed wife. And kidnaps her after their divorce! seriously guys you should watch it. for all the music lovers out there, a song called "pesugiraen" is such a soothing and nice song that you would fall in love with 🙂 Great job Yuvan with the bgm and music.
I think this is the first movie of Prithviraj I watched and he still looks the same, I swear this guy does not age! Also the actress who played the role of Banu, yes guys she was called Banu and I was getting nightmares the first time I watched it thinking someone like that might just turn up in my life lol. Anyways Padmapriya reminds me alot of boomika who playes in Sil indru oru kadhal.
So if you are after a thriller, mind twisted movie then this is for you.
And this is just a few of the movies that I always enjoy watching and recommend others to watch if they are after a good movie, but bare in mind I am such a movie bug, always on a hunt to find new good movies as well as going through some classic movies from the 80's and 90's. You will be surprised on the amount of films released these days are at most a copy of movies already published in the 90's. I guess to create a story and plot from scratch is hard. Anyways hope you guys enjoyed reading my blog as much fun it was for me to share my thoughts with you guys.
Thank you guys and till next time Love Banu X